Lesson today: How to open AutoCAD drawing on iPhone and iPad.
Many people want to know that how to read AutoCAD drawing on iPad or iPhone. A great news that from now you were able to do so with AutoDesk Release AutoCAD WS for the iPhone. This version is completely free and you can download free on the Apple Store.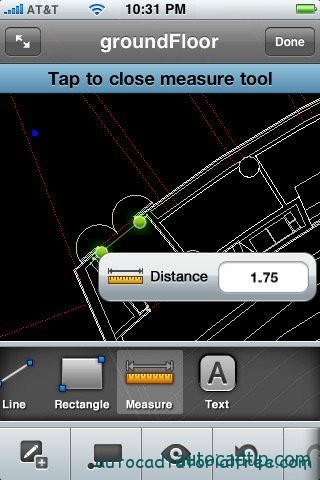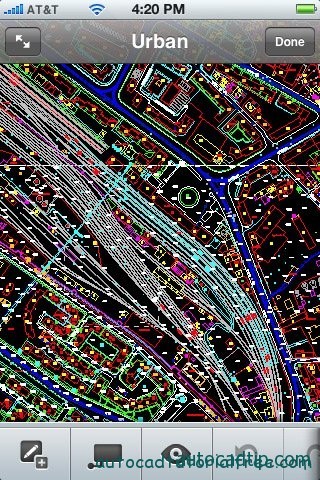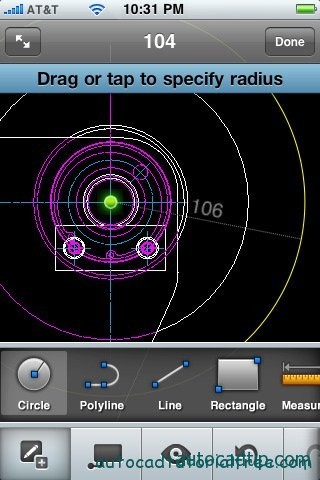 Autodesk has released AutoCAD WS, an iPhone app (iPad) allows you to view, edit, and share DWG files.
AutoCAD WS app allows you to view and work with AutoCAD drawings directly on your iPad, your iPhone, or iPod touch. Use the touch interface and manipulate your iPad or iPhone on, you can view, annotate, and edit drawings on the spot. Change the way you work in the field or on the road by reducing the need to carry paper drawings.
View
Open DWG drawings uploaded online by free AutoCAD WS programs.
See all aspects of your DWG file, including external references, layers …
Use Multi-Touch zoom and rotate to easily navigate very large drawings.
Edit
Objects to select, then move, rotate, and zoom in or zoom out.
Add and edit text annotations directly on your device without Snap and Ortho modes.
Confirm remote measurements in the drawing while you are onsite at the actual location
Draw or edit shapes with accuracy using Snap and Ortho mode
Save your edits to your AutoCAD WS online workspace, so your drawings are updated.
Share
Share designs with others directly from your phone.
Working simultaneously with others on the DWG file.
See edit drawings in real time: AutoCAD WS immediately capture your changes and others in the work area of your online.
Good luck!