AutoCAD tip today – How to display ribbon and menu bar in AutoCAD 2018?

For some reason, your AutoCAD interface doesn't display Menu bar and Ribbon. Here's how:
Show Menu bar: you can do the same image below.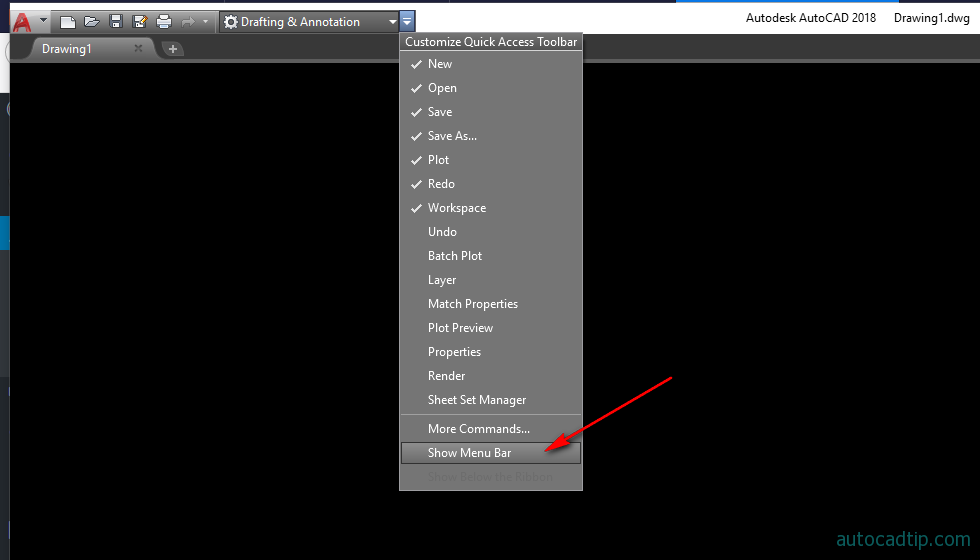 Display Ribbon: Tools > Palettes > Ribbon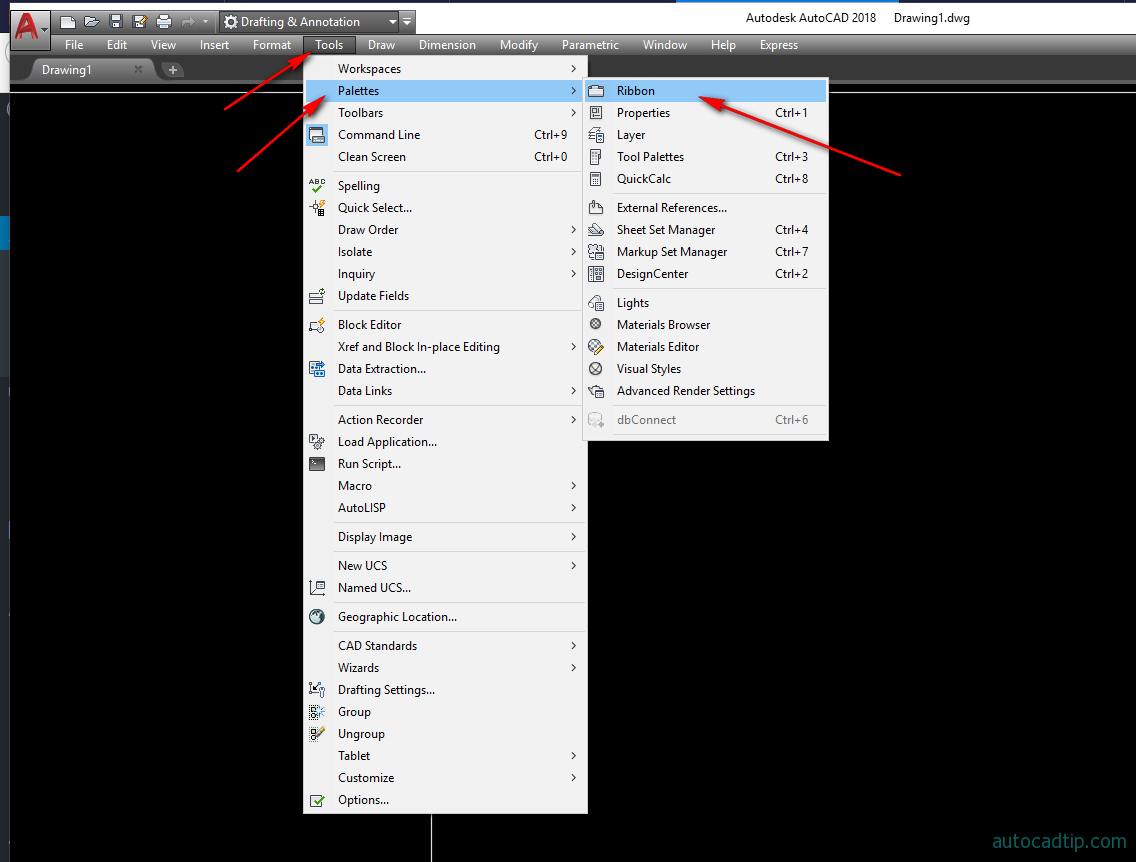 Result as image below:

Do you think this posts helpfully?
Good luck!