You can do one of the following ways:
1. You can do the following: Right – Click any Layout tab > Click New layout.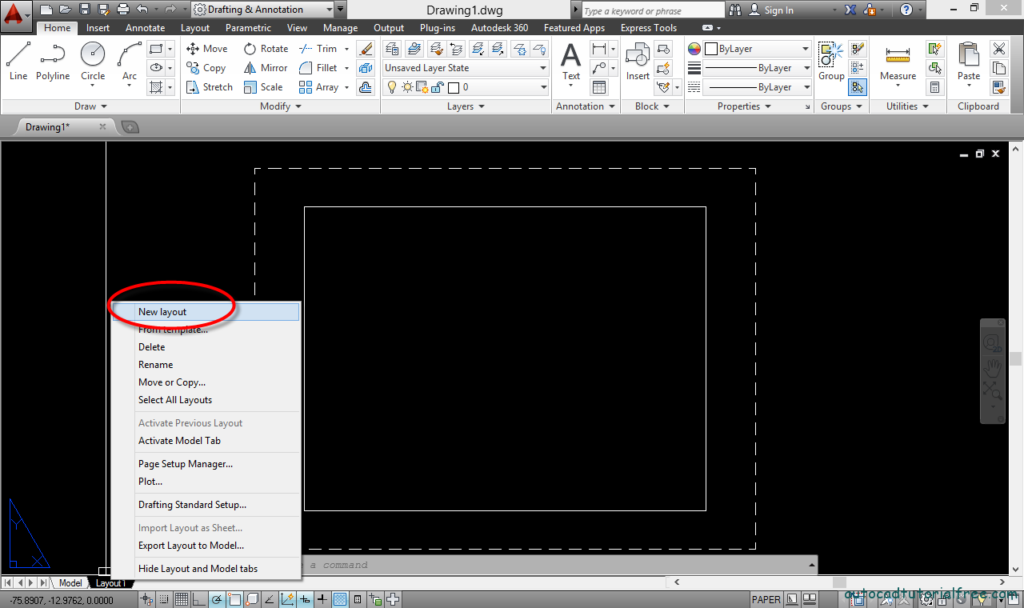 2. You can create a new layout using LAYOUTWIZARD command: Type LAYOUTWIZARD > Enter > Open Crete Layout dialog box , on each page of the Create Layout wizard, select the appropriate settings for the new layout > When finished, the new layout will be the current layout tab.